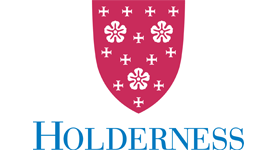 Knower taught me how to organize my life through the chaos of high school – and without Jen I don't know if I would have graduated as successfully as I did!
— William Clouse, Class of 2021
Get ready for all summer has to offer!
A few summer sessions, with Knower Academic Support specialists, make a remarkable difference in a student's confident transition back to Holderness in the new school year. Summer is the perfect time to lay groundwork for the foundational skills, concepts and organizational systems students will need to be successful in fall coursework.
▸ FRESHMEN make sure your summer work is finished and practice navigating your Holderness portal.
▸ SOPHOMORES reflect on your freshman experience and organize for success this fall. 
▸ JUNIORS get a jump start on SAT & ACT test prep and gear up for your higher-level and AP classes. 
▸ SENIORS study hard for SAT & ACT fall test dates and get set for college applications. 
Learn more or register to get started   ▸
---
Holderness Takeoff
Packing for a new year?  Let us help your academic travels go smoothly! Starting support over the summer allows you to get yourself set up early and build a long runway to transition to Holderness on the best possible footing.
Practice using your Holderness Portal and  email

Discuss your classes and make sure you have the correct books

Organize your supplies so you can walk into your first class feeling prepared!

Finish your summer work and review challenging content with your instructor

Learn how to schedule sessions with Knower and organize your time with google calendar
Learn more or register to get started   ▸
---
SAT & ACT Test Prep
College counselors everywhere agree – summer is the best time for test prep! Rising sophomores, juniors and seniors consistently benefit from studying for the SAT & ACT over the summer. Starting now, when school classes are not at the forefront, allows students to focus their energy on test prep and also helps get accommodations in place for students who qualify for extended time or special testing. Knower has an excellent track record of partnering with Holderness college counselors to support students on these standardized tests.
Learn more about our summer test prep offerings   ▸
Register for SAT & ACT Test Prep   ▸
Virtual Mock SAT & ACT
After COVID caused a shortage of seats in SAT/ACT test centers, we started offering our own virtual, live proctoring SAT & ACT test dates. Though the score reports from these can't be sent to colleges, students gain exposure to test question formats, critical experience with the pacing of the test and an optional detailed report with recommended areas of study and projected score.
Join us!
Back by popular demand, we will be offering these summer virtual test dates in 2021:
Virtual Mock SAT
July 28, 2021
Virtual Mock ACT (abridged)
August 4, 2021
Learn more or register for a virtual mock test   ▸
---
Therademics™
Therademics™ is a new kind of academic support that addresses the psychology of learning. In specialized, one-to-one coaching sessions, students and their families learn skills to manage academic anxiety and stressors. Knower Academics also includes teachers, faculty and other professionals into a matrix of communication and support. While the one-to-one sessions teach new skills and help students practice the most challenging aspects of academics, the structure of the matrix and team communication helps families and schools navigate these struggles together.
Do any of these sound familiar? We can help.
Procrastination or homework struggle

Academic stress

Anxiety during tests

Perfectionism or worries about performance

Difficulty making time for everything
Learn more or register for Therademics ▸
---
AP Foundations & AP Exam prep
In the changing college application landscape, AP coursework is becoming a gold star for college admissions counselors. Knower Academics can help students build the foundational concepts that they will need to know for AP courses, the critical thinking and analysis skills needed to excel in the classes, and the testing skills to master the AP exams.
Signed up for AP coursework this fall?
Review outcomes from previous AP exams

Fill learning gaps due to COVID

Preview the class structure and concepts

Practice taking timed assessments
Learn more or register to get started   ▸
Also offered at Holderness School: