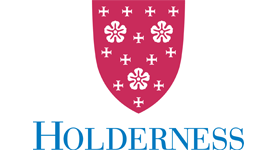 Knower taught me how to organize my life through the chaos of high school – and without Jen I don't know if I would have graduated as successfully as I did!
— William Clouse, Class of 2021
Summer gives the gift of time!
Make the most of summer time, because once school starts, there is never enough time.
A few summer sessions with Knower will lay groundwork for the foundational skills, concepts and organizational systems students will need to be successful in fall coursework.
▸ FRESHMEN make sure your summer work is finished and practice navigating your Holderness portal.
▸ SOPHOMORES reflect on your freshman experience and organize for success this fall. 
▸ JUNIORS gear up for your higher-level and AP classes, and get a jump start on SAT, ACT & AP test prep. 
▸ SENIORS study hard for your final SAT & ACT fall test dates and get set for college applications. 
Learn more or register to get started   ▸
---
Holderness Warm Up
Get ready for fall academics.
Starting support over the summer sets you up early and builds a long runway so you transition to Holderness on the best possible footing.
Practice using your Holderness Portal and  email

Discuss your classes and make sure you have the correct books

Organize your supplies so you can walk into your first class feeling prepared!

Finish your summer work and review challenging content with your instructor

Learn how to schedule sessions with Knower and organize your time with google calendar
Learn more or register to get started   ▸
---
SAT & ACT Test Prep
KNOW the Test™
Summer is the best time for test prep! Starting now, when school classes are not at the forefront, allows you to focus your energy on test prep. It also builds a window to get accommodations in place for those who qualify for extended time or special testing. Knower has an excellent track record of partnering with Holderness college counselors to support you.
Learn more about our summer test prep offerings   ▸
Register for SAT & ACT Test Prep   ▸
---
College Apps
Did you know, most students need 2-3 months to finalize their college applications?
Write yours this summer! Then, enjoy your fall senior semester without the pressure of college applications heavy on your shoulders. 
Get your common application organized and underway
Write a personal essay that captures your unique voice and accomplishments
Research your colleges! Many require their own application or "supplement" essays — a critical but often overlooked aspect of the process.
---
AP Foundations & AP Exam prep
Front-load your AP classes this summer.
AP is not only about advanced material. AP courses demand college-level organization, time management, and memorization skills. Summer work with Knower will help you excel in your AP classes by reviewing fundamental concepts, building critical thinking and analysis skills, and laying groundwork to master the AP exams.
Review outcomes from previous AP exams

Fill learning gaps due to COVID

Preview the class structure and concepts

Practice taking timed assessments
Learn more or register to get started   ▸
---
Therademics™
Start learning with your whole mind.
Knower Academics partners with licensed therapists to connect the fields of psychology and education. In one-to-one sessions, Knower specialists teach you to manage academic stressors and lessen anxiety with systematic, evidence based practices. We also offer Align Team services to loop in teachers, faculty and other professionals. While our one-to-one sessions help support the most challenging aspects of academics, team communication helps families and schools navigate these struggles together.
Learn more about our Align & Therademics offerings   ▸
Learn more about Therademics ▸