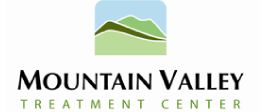 I appreciate Knower's partnership and for many of the residents, the academic piece is a vital part of their progress and success. Without Knower Academics we would certainly have a huge hole in the program. The instructors are excellent and they all have responded wonderfully when I have asked for their help with my cases.
— Sharon McCallie-Steller, Therapist at Mountain Valley Treatment Center
Knower Academics is proud to be the exclusive provider of educational programming at Mountain Valley Treatment Center in Pike, NH. We have worked closely with MVTC since the treatment center first opened, and our educators have developed a specialty in supporting these amazing, unique, creative, and intelligent students as they work to understand and overcome academic anxiety. Our instructors work with residents and their support team to craft therapeutically appropriate educational opportunities for students during their stay at MVTC.
Exposure-Informed Instruction™
Exposure Response Prevention (ERP) therapy is a core tenet of MVTC's proven approach to helping adolescents cope with anxiety. Through ERP, residents and clinical team members confront and work through scenarios associated with anxiety; as residents face their fears, they grow stronger and wiser from the experience. Many students at MVTC have a long history of anxiety surrounding academics (often associated with homework, class participation, or assessments), which may lead to distress in the classroom or outright school avoidance. During their stay at MVTC, students who contract with Knower Academics gain a unique opportunity to address academic anxiety as part of their therapeutic milieu.
Knower Academics instructors may incorporate specific ERP exposure activities, as recommended by clinicians, into the framework of daily lesson plans for residents. For example, if a resident has anxiety related to public speaking, the student may be encouraged to read out loud during literature class and share pieces of writing during community meetings. This Exposure Informed Instruction™, born of this unique partnership between Knower Academics and the Mountain Valley clinical team, has allowed teacher and therapist to work together to accomplish what each alone could not, changing the academic trajectory of these gifted students.
Academic Programming Options at MVTC
Academic opportunities during the treatment phase
Academic opportunities during the post-treatment / transitional phase
Academic Module
Individualized Academics
Enhanced Academic Phases
Summary
Designed to suit the majority of MVTC residents, Academic Module provides a gradual reintroduction
to schoolwork.
Best for students who need a greater academic focus,
Individualized Academics targets a specialized therapeutic need and/or helps students stay up to speed in classwork.
Offering a smooth transition
to a more rigorous academic
environment, EAP provides
objective data to help inform
transition, boost transcript, and
prepare students to return to the
traditional classroom.
Format
Small group instruction
One-to-one instruction
Blend of classroom and one-to-one instruction
Curriculum
& Credit
Instructors follow a unique proprietary curriculum that encourages creativity and discussion.
Knower Academics develops an Individualized Academic Plan for each student, with specific subjects, goals, and weekly hours of instruction.
Knower Academics partners with parents, clinicians, schools, and educational consultants to select the ideal curriculum for each student, taking into account the student's transcript, college readiness, and therapeutic transitional needs.
Weekly
Hours
A core component of the MVTC therapeutic milieu, residents attend Academic Module three hours per week.
Knower Academics partners with the primary therapist to determine the number of hours per week, usually two to five hours.
During mornings, students complete a minimum of 15 hours
of academic programming per week; the schedule also includes
afternoon therapeutic programming and evening study halls.
Cost
INCLUDED! Each resident attends three hours of academic module per week.
ADDED COST Parents contract directly with Knower Academics, LLC.
UPDATED CONTRACT
Parents contract with Mountain
Valley Treatment Center.
Academic Module
As part of the therapeutic milieu at Mountain Valley, all residents participate in Academic Module, a specialized curriculum that Knower Academics has designed exclusively for MVTC. In one-hour small group classes, students are provided a gradual and gentle reintroduction to an academic environment. Knower Academics instructors prepare therapeutically relevant lesson plans and activities for each day's module class, teach the class, and partner with the clinical team to gradually increase student exposure to academic stressors. Academic Module provides a supportive opportunity for students to refresh fundamental learning skills and boost classroom participation as an integral part of the therapeutic work they complete at MVTC.
Components of module programming:
Literature (class participation, analysis, active reading, writing)
Humanities (art, art history, theater, etc.)
Filing & Organization
Homework completion
Opportunity for publication of prose or artwork
Individualized Academics (IA)
Individualized Academics is customized one-to-one instruction with a qualified Knower Academics instructor. In IA, the instructor may connect with the student's school of origin to help the student stay up to speed in select classes. Additionally, the instructor may partner with the student's therapeutic team to address a specific academic concern or provide Exposure Informed Instruction™.
IA is recommended if the clinical team has determined that an increased academic focus is an appropriate part of the student's hierarchy of needs and therapeutic goals. IA programming is offered at an additional cost to the family. After a thorough intake process, Knower Academics completes a detailed Individualized Academic Plan for each of our IA students, adjusting our goals, subject focus, and hours of support to integrate just the right amount of academic challenge into the student's treatment at MVTC.
Examples of Individualized Academic Programming:
Complete specific assignments for the student's school
Stay up to speed in school coursework (typically one or two classes)
Practice strategies to alleviate test anxiety
Address anxiety or avoidance associated with a specific subject
Build upon an area of strength by providing enrichment in a certain subject
Support students who struggle with executive functioning or homework avoidance
Getting Started with Individualized Academics
If you think a resident could benefit from our specialized academic programming at MVTC, please contact us as soon as possible.
Enhanced Academic Program (EAP)
For MVTC students who have graduated from the treatment phase and are ready for heightened academic focus and challenge, Enhanced Academic Program (EAP) offer a more rigorous academic experience in a classroom environment.
EAP offers students the opportunity to adjust their routine, acclimate to a full morning of academic coursework, and ultimately transition back into the traditional classroom environment. While EAP students are, essentially, in school, the connection to the lessons of the treatment phase remains strong: EAP students continue to spend their afternoons in the unique MVTC therapeutic milieu, and they still participate in group, individual, and family therapy.
To facilitate the transition away from MVTC and on to the next steps of their journey, Knower Academics provides students with detailed daily tracking of academic progress, not just in terms of coursework, but also in terms of the executive skills that they need to be successful in the classroom. EAP class time is designed to allow students to recover credit and to enable the student and their team to explore the ideal academic environment and determine what kind of school would best fit the student. EAP communications focus on connecting the clinical team, parents, teachers, and educational consultants so all can work together to chart the ideal future course for MVTC graduates.
To learn more about EAP, or to view a sample of our TRACK™ Progress Report, please contact us.
Special Features of the Enhanced Academic Phases:
TRACK™ Progress Reports
Report cards and transcript available upon request
Collaborative Arts Elective (credit bearing)
SAVE (Support, Advocate, Verify, Exposure) team study
Academic Rubric Tracking Graph
Opportunity for publication of prose or artwork