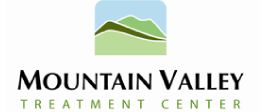 The partnership between Knower Academics and Mountain Valley is invaluable for our families. The Knower team collaborates with our clinical team to find the just right balance of challenge and support around school related anxiety/OCD/executive functioning issues to help our residents redefine their emotional and cognitive relationship with academics. There is a powerful shift that happens within this framework that creates confidence in our families as our residents transition from Mountain Valley back into the classroom.
— Lisa Rosen, Psy.D, Parent Support Program Director
Knower Academics has proudly provided educational programming at Mountain Valley Treatment Center (MVTC) since the treatment center first opened. After more than a decade of partnership with MVTC, our educators have developed a specialty in supporting these amazing, unique, creative, and intelligent students as they work to understand and overcome academic anxiety. Our instructors work with residents and their support team to craft therapeutically appropriate educational opportunities for students during their stay at MVTC.
Knower Academics works closely with MVTC to offer academic opportunities while still prioritizing treatment. Our goal is to offer academics that enhances treatment and helps students explore their school placement options post-MV graduation. Residents only begin additional academic work after they are already fully engaged in all module programming and both residential and clinical teams agree that adding a targeted academic component is in the student's best interest. While academics may be an important aspect of treatment for some residents, for other residents academics is not a priority. Thus, all academics at MVTC are optional. All academic programming with Knower is offered at added cost to families.
Register with Knower Academics
To register your MVTC student with Knower Academics, please visit our registration portal, knoweracademics.com/align/register-align/
Knower Academics may only begin instruction:
After a registration has been completed.
After Mountain Valley's treatment team has agreed that the student is ready to incorporate a school component into their hierarchy of treatment.
Therapeutically-Informed Academics™ (Therademics™)
Exposure Response Prevention (ERP) therapy is a core tenet of MVTC's proven approach to helping adolescents cope with anxiety. Through ERP, residents and clinical team members confront and work through scenarios associated with anxiety; as residents face their fears, they grow stronger and wiser from the experience. Many students at MVTC have a long history of anxiety surrounding academics (often associated with homework, class participation, or assessments), which may lead to distress in the classroom or outright school avoidance. During their stay at MVTC, students who contract with Knower Academics gain a unique opportunity to address academic anxiety as part of their therapeutic milieu.
Knower Academics instructors may incorporate specific ERP exposure activities, as recommended by clinicians, into the framework of daily lesson plans for residents. For example, if a resident has anxiety related to public speaking, the student may be encouraged to read out loud during literature class and share pieces of writing during community meetings. This approach, Therapeutically Informed Academics™, or Therademics™, born of this unique partnership between Knower Academics and the Mountain Valley clinical team, has allowed teacher and therapist to work together to accomplish what each alone could not: changing the academic trajectory of these gifted students.
Academic Programming Options at MVTC
Academic opportunities during the treatment phase
Academic opportunities during the post-treatment / transitional phase
S.A.V.E. Study Group
Individualized Academics
Therademics Ongoing Support for MV Graduates
Summary
The orientation phase offers residents a gradual reintroduction to schoolwork. Many students remain in the study group for the Academic Support Phase, which builds study and communication skills.
Best for students who need a greater academic focus, Individualized Academics targets a specialized therapeutic need and/or helps students stay up to speed in classwork. IA also provides objective data to help inform transition, boost transcript, and prepare students to return to the traditional classroom.
Therademics for MVTC graduates offers a smooth transition to the student's next school placement, providing a bridge between MVTC and the classroom as well as support and cohesive communications for the family and school faculty.
Format
Small group instruction
One-to-one instruction
One-to-one instruction and custom matrix
Curriculum
& Credit
Instructors differentiate activities and academic focus based on each resident's learning style and goals.
Knower Academics develops an Individualized Academic Plan for each student, with specific subjects, goals, and weekly hours of instruction.
Knower Academics partners with parents, clinicians, schools, and educational consultants to create a cohesive structure of communications and consistent expectations. Knower may continue with the curriculum begun at MVTC, or adjust curriculum to incorporate more credit recovery, build college readiness, and/or account for therapeutic transitional needs.
Weekly
Hours
SAVE Study group is offered 6 hours per week.
Knower Academics partners with the treatment team to determine the number of hours of instruction per week, usually two to six hours.
Customized to goals
Cost
ADDED COST Parents contract directly with Knower Academics, LLC.
ADDED COST Parents contract directly with Knower Academics, LLC.
ADDED COST Parents contract directly with Knower Academics, LLC.
S.A.V.E. Study Group
Support each other. Advocate for yourself. Verify work completion. Enact exposure work & coping skills.
Designed in partnership with MVTC treatment team and residential faculty, SAVE Study Group offers residents a gentle, gradual reintroduction to academic work as well as opportunities for challenge and added support for executive functioning. SAVE helps new residents find their feet in an academic setting, prepare for more rigorous academics, and then progress to undertake academic challenges in a supportive, empathetic and well-structured environment. Students who wish to engage in academics while undergoing treatment are required to complete the orientation phase of SAVE Study Group before incorporating the added challenge of Individualized Academic Coursework (IA).
S.A.V.E. Orientation Phase
In the orientation phase of SAVE, students find their feet in the academic setting again and engage in increasingly challenging academic exercises as a way to assess their current capacity for academics and establish groundwork to progress to a greater level of academic rigor. SAVE orientation allows students to prepare to undertake credit-bearing coursework or ERP-centered academics.
Build ability to attend and engage in an academic environment.
Complete academic activities and exercises in gradually more challenging levels.
Gradually introduce and build tolerance for academic stressors.
Prepare and organize academic materials.
Establish goals and benchmarks to progress to Individualized Academics.
S.A.V.E. Academic Support Phase
After completing the orientation phase, many students remain in SAVE for the second phase, during which the study group functions as a highly supportive, small-group academic support period. The academic support environment reinforces executive functioning skills and structured accountability for work completion. It also helps students decide whether joining academic support at their next school placement would be helpful, and gives them practice for soliciting advice and resources in an academic support environment.
Reflect on goals and track progress.
Practice strategies to manage OCD behaviors, avoidance, perfectionism or other aspects of academic anxiety.
Initiate homework and verify work completion.
Rightsize time spent on task and submit work.
Build communication and self-advocacy strategies with teachers and peers.
Individualized Academic Coursework (IA)
Individualized Academics is customized one-to-one instruction with a qualified Knower Academics instructor. In IA, the instructor may connect with the student's school of origin to help the student stay up to speed in select classes. Additionally, the instructor may partner with the student's therapeutic team to address a specific academic concern or stressor.
IA is recommended if the clinical team has determined that an increased academic focus is an appropriate part of the student's hierarchy of needs and therapeutic goals.  After a thorough intake process, Knower Academics completes a detailed Individualized Academic Plan for each of our IA students, adjusting our goals, subject focus, and hours of support to integrate just the right amount of academic challenge into the student's treatment at MVTC. All students begin with two classes per week, one hour each, in a single subject. From here, students may increase their hours of instruction or add homework, if the treatment team agrees that the student is ready for this added challenge.
IA class time is designed to allow students to stay up to speed with a reduced course load or to possibly begin to recover credit in one or two courses. IA helps the student and their team explore the ideal academic environment and determine what kind of school would best fit the student. Communication focuses on connecting the clinical team, parents, teachers, and educational consultants so all can work together to chart the ideal future course for MVTC graduates.
Examples of Individualized Academic Programming:
Complete specific assignments for the student's school.
Earn credit or work towards earning credit.
Stay up to speed in school coursework (typically one or two classes).
Practice strategies to alleviate test anxiety.
Address anxiety or avoidance associated with a specific subject.
Build upon an area of strength by providing enrichment in a certain subject.
Target homework avoidance.
Getting Started with Individualized Academics
If you think a resident could benefit from our specialized academic programming at MVTC, please contact us as soon as possible.
Therademics Ongoing Support for MVTC Graduates
For MVTC students who have graduated from the treatment phase, Knower Academics often continues to provide instruction and to communicate with schools and other professionals on the student's team of support.
To learn more about how Knower can support students as they transition from MVTC and on to the next steps of their journey, please contact us.